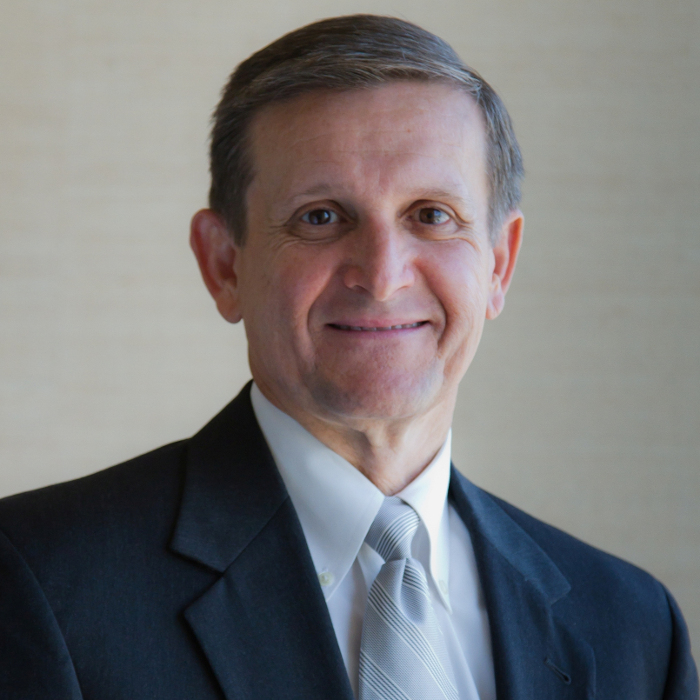 Timothy W. Grooms
Managing Member
Contact
Phone: 501-379-1713 | Fax: 501-379-1701
Mr. Grooms is a founding member of Quattlebaum, Grooms & Tull PLLC. He represents banks, health care managers, real estate developers, real estate brokers, and other clients in a variety of transactional matters. Mr. Grooms has substantial experience in real estate and general commercial lending transactions and has been frequently involved in matters of eminent domain. He has negotiated hundreds of retail, office and commercial space leases on behalf of major national retailers and numerous developers, landlords and tenants throughout Arkansas and the Mid-South. As counsel to lenders and developers, Mr. Grooms has experience with Low Income Tax Credit, New Markets Tax Credit, and Historic Tax Credit Transactions.
Mr. Grooms is a Fellow of the American College of Real Estate Lawyers (ACREL), a Fellow in the American College of Mortgage Attorneys (ACMA), a member and former officer in the state chapter of ICSC, Innovating Commerce Serving Communities. He serves as counsel to numerous banking and real estate industry groups, including the Arkansas Community Bankers, Arkansas Rural Rental Housing Association, Arkansas REALTORS® Association (including numerous local REALTOR® boards), and the state chapter of the Building and Office Management Association (BOMA).
Among completed transactions, Mr. Grooms lists numerous retail shopping center developments, mixed-use horizontal property regimes, apartment complexes (including units providing low income housing), office buildings, educational institutions, hotels, hospitals, related clinics and ancillary facilities, and charitable non-profit developments.  Mr. Grooms serves as legal counsel to Arkansas's premier sports and entertainment facility, Simmons Bank Arena in North Little Rock.  He assisted with property assemblage and condemnation and later handled all other legal aspects for the Arena, including construction, management, and operational matters.  Mr. Grooms was real estate development counsel for Heifer Project International regarding land acquisition and development of its present World Headquarters and he represented the owners of the present site of the William Jefferson Clinton Presidential Park in downtown Little Rock, Arkansas.  In 2009, Mr. Grooms participated in the financing of a new addition to the Arkansas Technology and Research Park in Fayetteville, Arkansas, including utilization of New Markets Tax Credits, and he recently represented the lender and tax credit investor regarding expansion of Arkansas Baptist College and redevelopment of the Chancellor Hotel in Fayetteville.  In 2013, the "Mann on Main" redevelopment of mixed use retail, office and condominium projects went "on line" with the assistance of Mr. Grooms and use of New Markets and Historic Tax Credits.   The premiere office and entertainment complex known as the "Arcade Building" opened in 2014, accomplished in a public-private partnership between the Central Arkansas Library System and a group of private investors, owners and tenants.  This development in the River Market will complement other projects Mr. Grooms represented as legal counsel including River Market Tower, the First Security Building, Third and Commerce and 300 Third, all mixed-use condominium projects in the River Market area of Little Rock, Arkansas.  In 2015, Mr. Grooms represented Baptist Hospital in connection with its new full-service facility in Conway, Arkansas.
Mr. Grooms served as local counsel for two large corporations in connection with the construction, start-up and operation and maintenance of two new manufacturing facilities in Arkansas.  Both projects involved incentives from international governmental entities.  One matter concerned the purchase of a facility in western Arkansas for the development of a new paper processing facility by a Fortune 500 company financed through a European conglomerate.  The project is expected to create more than eighty highly-skilled manufacturing jobs at the new facility with a total capital investment of approximately $80 million.  The second matter involved a Chinese company choosing a location in the southwestern part of the state as the site of its first bio-products mill in North America.  The $1.8 billion investment for the plant is expected to create 350 new jobs and have a tremendous economic impact on the state of Arkansas.
Mr. Grooms is a frequent lecturer to title, banking, real estate, real estate brokerage, and construction industry groups and industry regulators. Topics have included bank and bank holding company regulatory issues, bankruptcy issues affecting real estate, title insurance law and other issues of interest to real estate lenders, contractors, appraisers, title agents, developers, and brokers. He is a frequent presenter at state ICSC events on lease negotiations for both landlords and tenants. He has spoken to numerous Arkansas groups, including the state chapters of Building and Office Management Association (BOMA) and the Institute of Real Estate Management (IREM), Arkansas Bar Association, Arkansas REALTORS® Association, Arkansas Bankers Association, Arkansas Community Bankers Association, and numerous other groups relating to development, leasing, and lending negotiations.
Mr. Grooms was actively involved in drafting the Arkansas statutory landlord – tenant code and authored the state's most widely published work on landlord tenant law, published by the Arkansas REALTORS® Association.
Mr. Grooms received the highest score on his state's bar examination in 1984, the year of his admission to practice law. Mr. Grooms has been recognized by local publications (Arkansas Times; Arkansas Business) and nationally recognized legal directories (The Best Lawyers in America®, 1995-Present; Chambers USA's Guide to America's Leading Lawyers for Business, 2003-Present; Super Lawyers, 2006-Present; Who's Who Legal, 2016-Present) as among the best lawyers in the State of Arkansas and the nation.  He is rated AV Preeminent® by Martindale-Hubbell.
Mr. Grooms is licensed to practice in Arkansas and New York.
Education
University of Arkansas at Little Rock School of Law (J.D., with high honors, 1984)
Board of Editors, University of Arkansas at Little Rock Law Journal, 1982 – 1984
University of Arkansas at Little Rock (B.A., magna cum laude, 1981)
Associations and Affiliations
Member, American Bar Association, Arkansas Bar Association, and Pulaski County Bar Association; Fellow, American College of Mortgage Attorneys; Member, American College of Real Estate Lawyers; Member, International Council of Shopping Centers; Member, IR Global.
Arkansas Real Estate Broker (1977 – present) (inactive)
Charitable Organizations
Member, Fifty for the Future
Member, Baptist Health Foundation Board of Directors
Dean's Advisory Council, University of Arkansas at Little Rock William H. Bowen School of Law