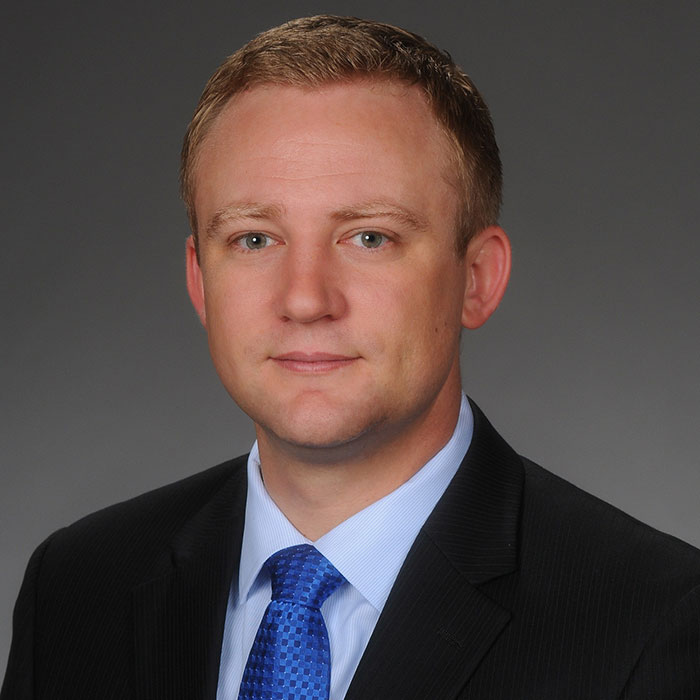 Contact
Phone: 501-379-1730 | Fax: 501-379-3830
Mr. Wyatt's practice focuses on commercial litigation, property litigation, and products liability.  He has experience in bench and jury trials involving class actions, commercial interference, condemnations, landlord-tenant disputes, municipal permits, trade-secret litigation, and zoning appeals.  Mr. Wyatt has practiced before the United States Court of Appeals for the Eighth Circuit, the United States District Courts for the Eastern and Western Districts of Arkansas and the Eastern District of Michigan, the Arkansas Court of Appeals, and numerous circuit courts in the State of Arkansas.  He is recognized in the 2023 Edition of Best Lawyers: Ones to Watch in the area of Commercial Litigation for the third year in a row.
Mr. Wyatt's recent work includes:
Representation of a local financial institution in the successful enforcement of a purchase contract that was affirmed on appeal.
Judgment in favor of a property developer that forced the sale of a parcel of timberland.
Judgment in favor of property owners that achieved title to a disputed boundary line.
Judgment in favor of an outdoor advertiser for an unlawful ejectment.
Defense of a refrigerator manufacturer against a claim of fire loss to a residence.
Securing the approval of a contested municipal permit to construct a telecommunications tower.
Assisting bellwether trial counsel in the defense of a multi-billion-dollar, products-liability, class-action lawsuit against a medical-device manufacturer.
Obtaining settlements for a dealer of manufactured homes after damage was sustained to its show home in an automobile accident and for landowners against a municipality and its engineer for damage to property.
Prior to joining the firm, Mr. Wyatt attended law school at the University of Arkansas at Little Rock, William H. Bowen School of Law, and graduated with honors.  He served as the Executive Editor of the University of Arkansas at Little Rock Law Review and a student mentor to incoming first-year law students.  He was a recipient of the Judge Pat Mehaffy Scholarship and a partial-tuition scholarship for non-resident students.  He was raised in California where his family still lives, but they visit each other often despite the distance.
Tom and his wife, Katie, live in Little Rock with their daughter, Marley, and their dog, Dakota.
Education
J.D., with honors, University of Arkansas at Little Rock, William H. Bowen School of Law, 2013
B.A., University of California at Riverside, 2006
Professional Affiliations
Second Vice Chair (2022-2023), DRI Young Lawyers Committee
Arkansas State Membership Chair, DRI
Secretary and Young Lawyer Section Liaison, Arkansas Association of Defense Counsel
Fellow, Arkansas Bar Foundation
Member, Arkansas Bar Association
Member, Pulaski County Bar Association
Publications
Compelling and Staying Arbitration in Arkansas, Practical Law Arbitration, Westlaw (2019).
 Unnecessarily Duplicative:  Has the Sixth Circuit Gone Too Far in Upholding an Employer's Ability to Require Incumbent Employees to Provide Doctor's Notes After Taking Sick Leave?, Lee v. City of Columbus, 636 F.3d 245 (6th Cir. 2011), 35 U. Ark. Little Rock. L. Rev. 713 (2013).
Community Involvement
Little Rock Chamber of Commerce Leadership Greater Little Rock, Class XXXV